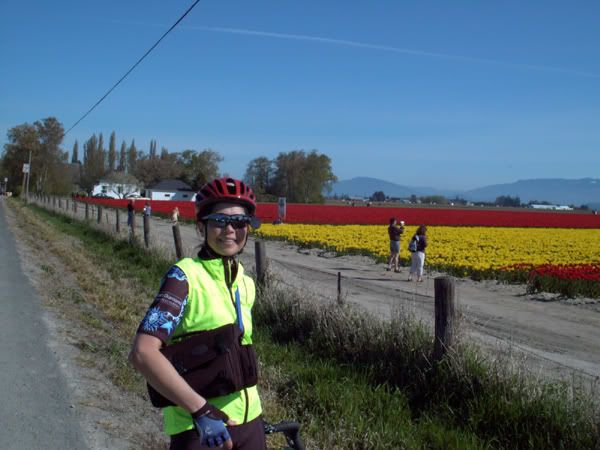 I can tell it's spring here in the pacific northwest. Lots of rain, sun breaks, rain, sun breaks, rain . . . you get the picture. Being a cyclist in this area in the spring time you have to be an oportunist, ride when you can and know that summer is coming with gorgeous days ahead.
My daughter and I have been meeting after work for some great rides in the afternoon. Oh and I can't do the STP this year. My niece is getting married on the same weekend as the road event. Oh well, that's life. There are other rides that I will be riding in this summer. In fact my first ride of 2007 will be the beautiful
Tulip Pedal in Skagit County Washington
. It's on April 14, 2007 this year. It will be great. Hubby and I did it in 2004 and now this year it will be hubby, our daughter, and me. Can't wait.